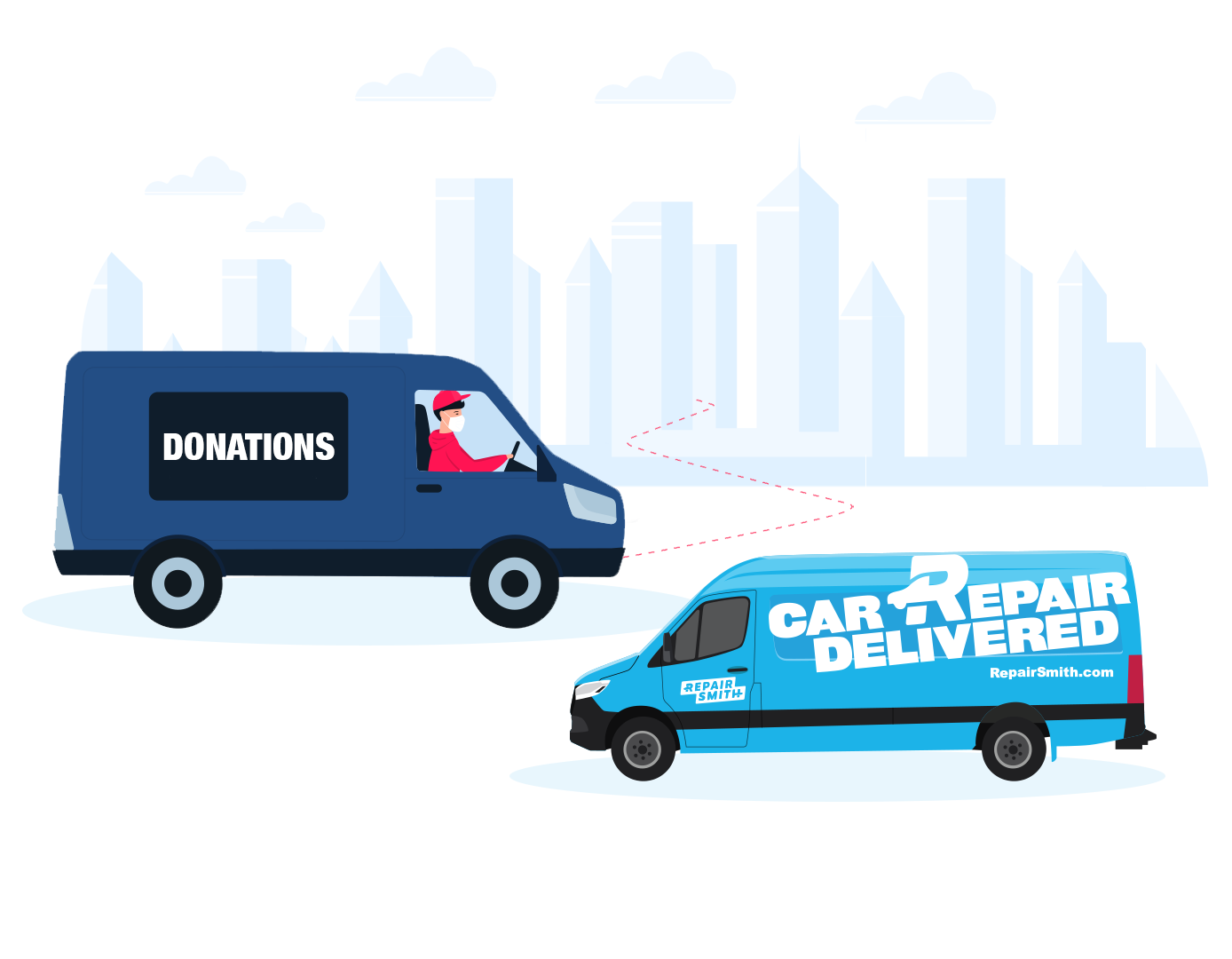 Providing nonprofits

with an extra boost
Are you a nonprofit organization committed to advancing socioeconomic, racial, and ethnic equality by providing access to critical resources such as healthcare, food, education, and career opportunities? RepairSmith is here to help keep you moving with free vehicle maintenance and repair services. Jump Start is a community-focused initiative by RepairSmith that aims to remove the financial burden of car repair for nonprofit organizations — allowing delivery of essential services without disruption.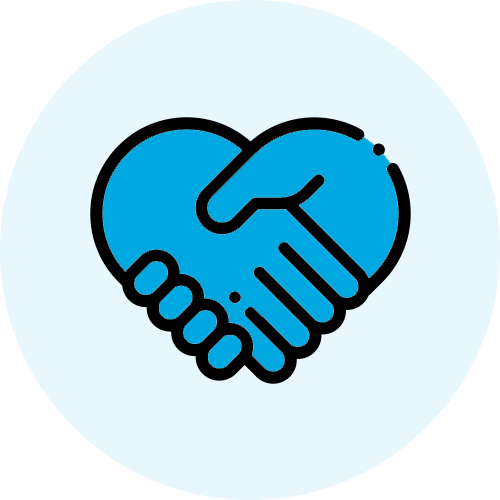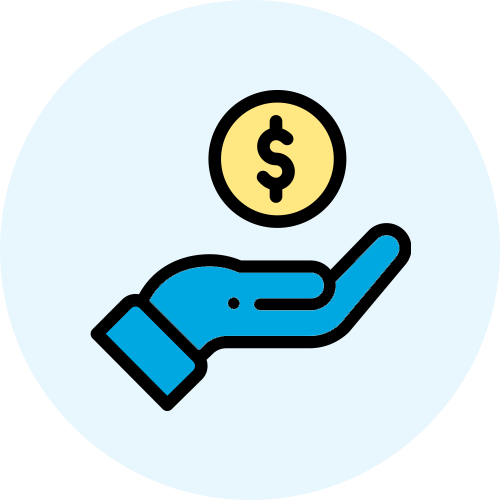 In repair services per organization
Total donations
over the next year
"We are proud to launch with Project Angel Food, which supports people affected by life-threatening illnesses by cooking and delivering healthy meals free of charge to their homes in Los Angeles."
— Joel Milne, CEO of RepairSmith
"Every year our vans travel 125,000 miles throughout LA County delivering medically tailored meals to people living with cancer, heart disease, kidney failure, and HIV/AIDS. Imagine what a toll that puts on our vehicles. That's why we are thrilled with RepairSmith's commitment to provide all the repairs and maintenance on our vehicles up to $10,000!"
— Richard Ayoub, Executive Director of Project Angel Food
Since its inception thirty years ago, Project Angel Food has prepared and delivered nearly 13 million meals—currently 21,000 per week—free of charge to men, women and children living with critical illnesses. Project Angel Food has expanded its initial mission from serving people living with HIV/AIDS to include medically tailored meals, prepared by staff and volunteers, for those combatting cancer, kidney failure, diabetes, and congestive heart disease. The mission has always remained intact, to feed and nourish the sick, by delivering healthy nutritious meals throughout 4,400 square miles of Los Angeles County. More than 98% of Project Angel Food clients are living at or below the poverty level, and Project Angel Food is their lifeline, filling a vital need in all communities. As its client demographics demonstrate: 38% Latino, 27% African-American, 24% Caucasian, 6% Asian/Pacific Islander, 1% Native American, 4% Multicultural. Follow Project Angel Food on Twitter, Facebook, Instagram and LinkedIn.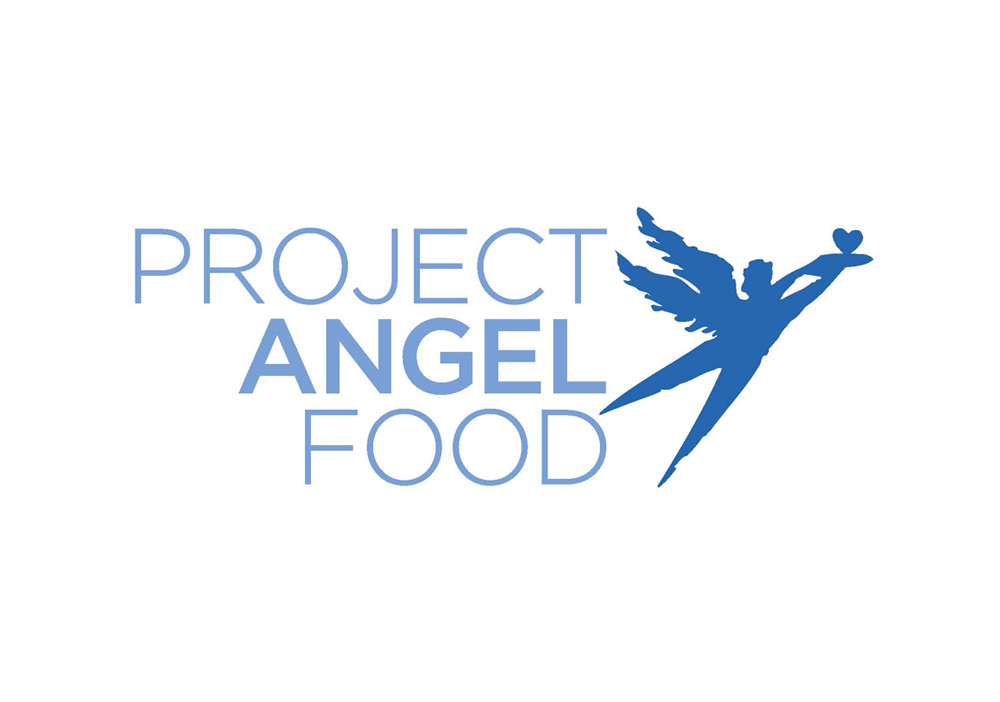 How Does the Application Process Work?
Nonprofit organizations who provide services and resources to people impacted by socioeconomic, racial, and ethnic inequalities in a RepairSmith Delivery service area (currently California, Nevada, and Arizona) can apply for free repair service. You can check our list of Delivery service locations here.


After you complete your application, the RepairSmith team will confirm receipt via email within 48 hours.

The RepairSmith team will review applications to ensure your organization meets the program criteria. Due to the number of applicants, your application will be processed in the order it was received.



You will be notified within four weeks via email if your application is approved.
How Does RepairSmith Deliver Free Repairs?

If you are approved for Jump Start, you'll work with the RepairSmith team to assess the state of your vehicles. In most cases, this will include running diagnostics on your vehicles to ensure we deliver the right repair for your vehicles.


RepairSmith will review your diagnostic results. RepairSmith will schedule a time for our mobile technicians to complete your services, up to $10,000 for each organization.
a. Within the $10,000 allotment, any vehicles owned by your organization (for example shuttle vehicles, work trucks, cargo vans, etc.) are eligible for any repair or maintenance service up to $1,000 per vehicle except transmission, engine, glass, collision/body work.
b. For personal passenger vehicles owned and used by your volunteers or staff members, each vehicle may receive up to $500 in service.
c. Beneficiaries of your organization are also eligible to receive up to $500 in service if the use of a safe and reliable vehicle is essential to their pursuit of education, job training or placement, medical appointments, or related needs.
d. The total cost of free repairs for each charity partner may not exceed $10,000. Organizations may opt to pay for any services that exceed $10,000 with their own funds while still taking advantage of their $10,000 allotment.
e. In order to best serve each partner, all repairs must be completed within 45 days of acceptance and free services cannot be carried over in time.


The RepairSmith team is actively seeking organizations who can benefit from Jump Start. As a program participant, our team will be documenting the partnership with your organization through storytelling with photos and video for sharing on social media and with press to help other organizations learn about the program. RepairSmith will review this process during your partnership onboarding.
RepairSmith in based in Los Angeles, California and services 325+ cities across California, Nevada, and Arizona.

RepairSmith provides the first, full at-home delivery solution for car repair and maintenance service. Certified technicians bring all the required tools and equipment to deliver hundreds of services directly in car owners' driveways or at their work.

Service can easily be booked online with upfront pricing for unparalleled transparency.

RepairSmith has hundreds of 5-star reviews with an average rating of 4.8 across Google, Yelp and Facebook.

The company is backed by Daimler AG, one of the world's most successful automotive companies in the world.

All services are backed by a 12-month, 12,000-mile warranty.